ROUTE
NAME
DIFFICULTY LEVEL
HEIGHT OF ROUTE
QUICKDRAWS 
 REVIEWS
CREATORS
4.1
 OFIS
6b
20m
 12

****

TITOPOULOS KLAOUDATOU
4.2
 DIMITRA
6c
23m
 12

***

TITOPOULOS KLAOUDATOU
4.3
 TO DASOS
6a+
20m
 9

**

TITOPOULOS KLAOUDATOU
4.4
 MPALETO
6b+
21m
 10

***

TITOPOULOS KLAOUDATOU
4.5
 ELXI
6b+
22m
 11

 ****

TITOPOULOS KLAOUDATOU
4.6
 I MIKROULA
6b
10m
5

*****

TITOPOULOS KLAOUDATOU
4.7
ARCHI KAI TELOS
6b
23m
 11

****

TITOPOULOS KLAOUDATOU
4.8
 TSONI
5c
21m
 9
 

***

TITOPOULOS KLAOUDATOU
4.9
 PNOI
6c
18m
 6
 

****

TITOPOULOS KLAOUDATOU
4.10
 KAPELO
6c
11m
 5
 

****

TITOPOULOS KLAOUDATOU
4.11
 ORMA
6c+
10m
 4

**** 

TITOPOULOS KLAOUDATOU
4.12
 TSIRLIPIPI
7a
9m
 5

***

TITOPOULOS KLAOUDATOU
(Review by site administrators varies from 1 to 6 stars)
Information :
Sector 4 can be reached either going right from sector 3 using the metal steps in the rock or going left from sector 5.
It has low height routes with a moderate difficult level of about 6b. Place there is flat with lot of space in front of the sector not only for climbers to feel comfortable, but also for the viewers.
Weather :
This sector is exposed enough to south and north winds (mostly south winds). On summer it is in shade from morning untill 12:00. The best season for climbing is spring and autumn.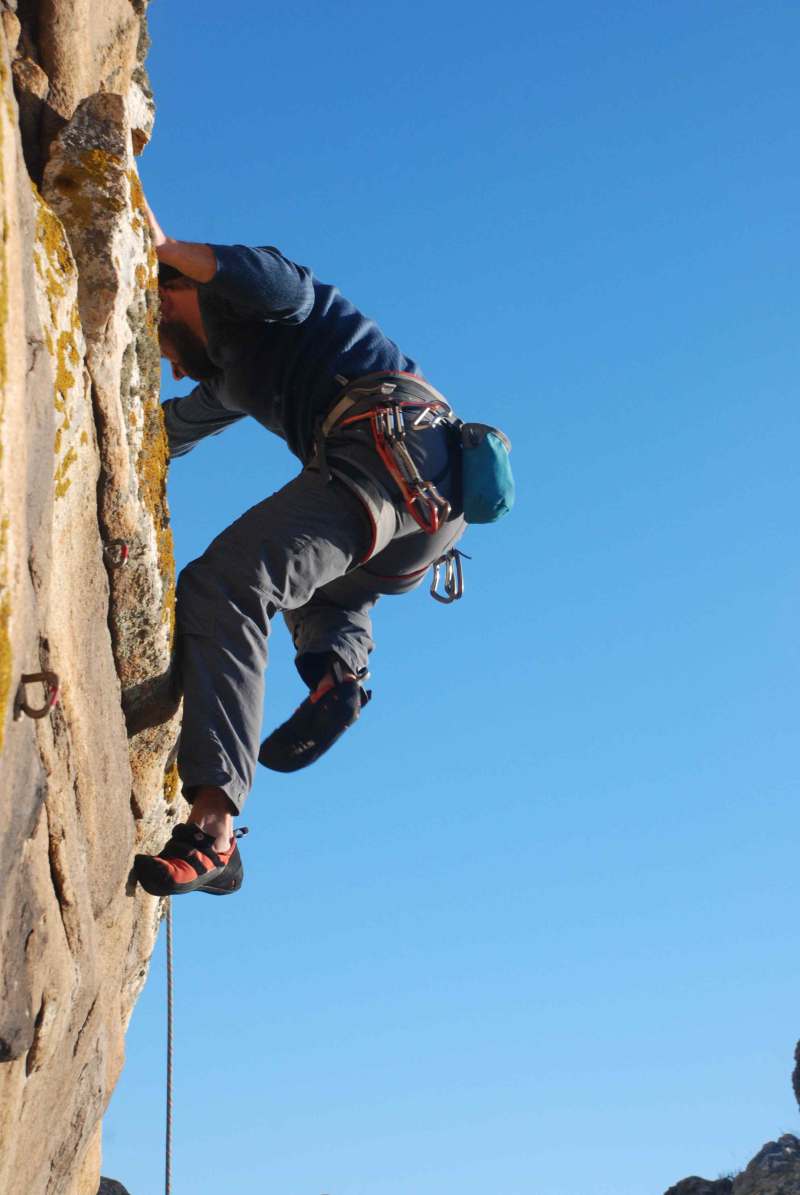 Andreas Markou climbing at "Tsirlipipi" 7a​